To log into iNet, go to your company's unique i2O Cloud website address such as:
watercompanyname-uk.i2o.cloud
(Note: This is different from dNet platform, which uses watercompanyname-uk.i2owater.com)
You might want to bookmark the page for future reference.
If you do not know your company's i2O website address then either contact your internal i2O administrator or email support@i2owater.com.
When you open the page you will see your company's logo and a login screen as shown below: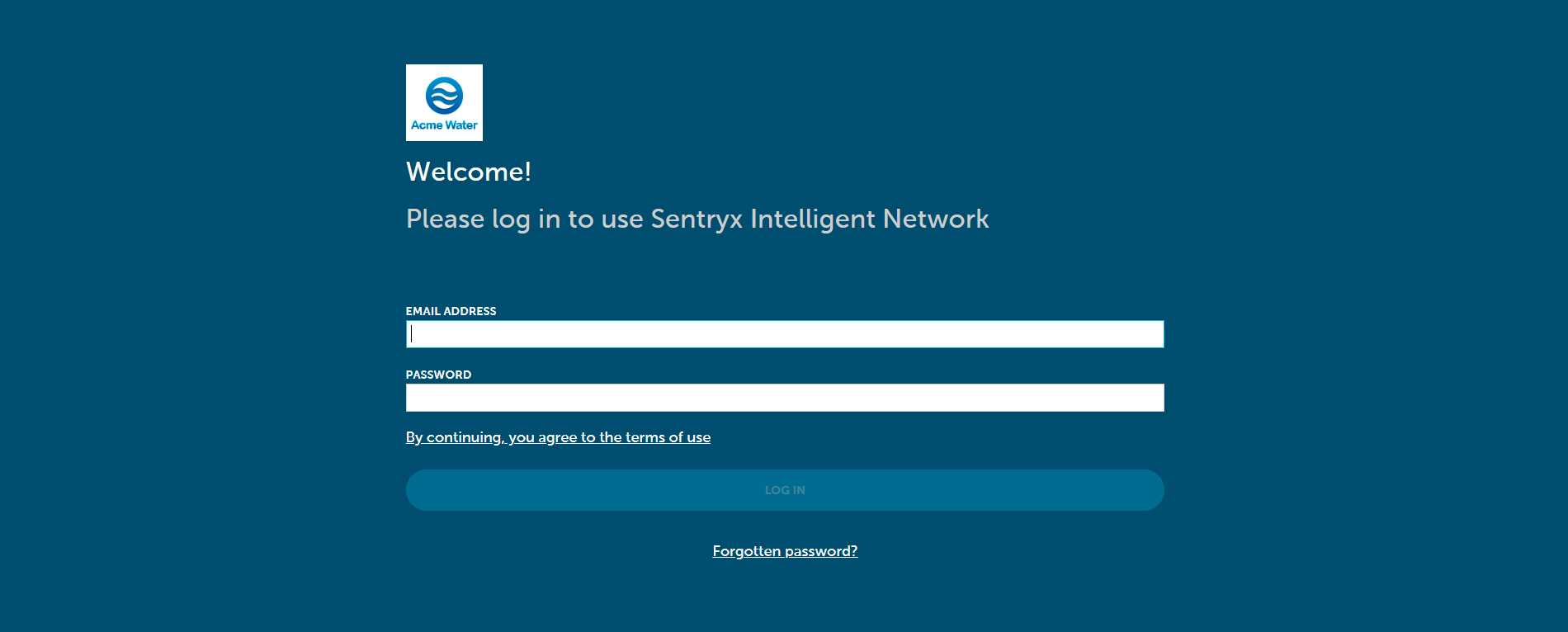 Enter your full email address.
(Note: the legacy platform use a username, but Sentryx Intelligent Network use the email address)
Enter your password. This is the same password as you use in your i2o account.
To log out of Sentryx, click on your username at the top right corner of the screen. This is visible on both pages and will reveal a drop down list. Click Log Out.
If you leave the page open without any activity it will log out automatically after a pre-determined time.
New users must be added to i2o Platform to access to Sentryx. All users in i2o platform have also access to Sentryx.